Volunteer of the year for Ryan Millns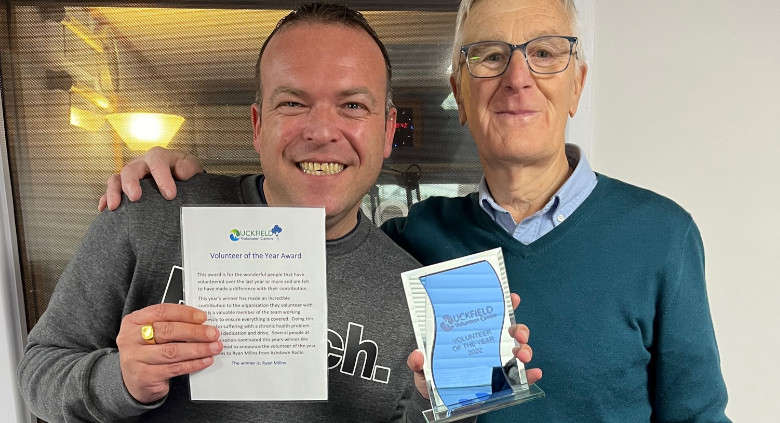 ---
We're delighted to announce that Ryan Millns has been awarded Volunteer of the Year by Uckfield Volunteer Centre
Ryan not only presents the Breakfast Show every weekday morning, he's also our Programme Director!
Uckfield Volunteer Centre said, "This year's winner has made an incredible contribution to the organisation and is a valuable member of the team working tirelessly to ensure everything is covered. Doing this whilst also suffering with a chronic health problem needs real dedication and drive."
Congratulations Ryan!