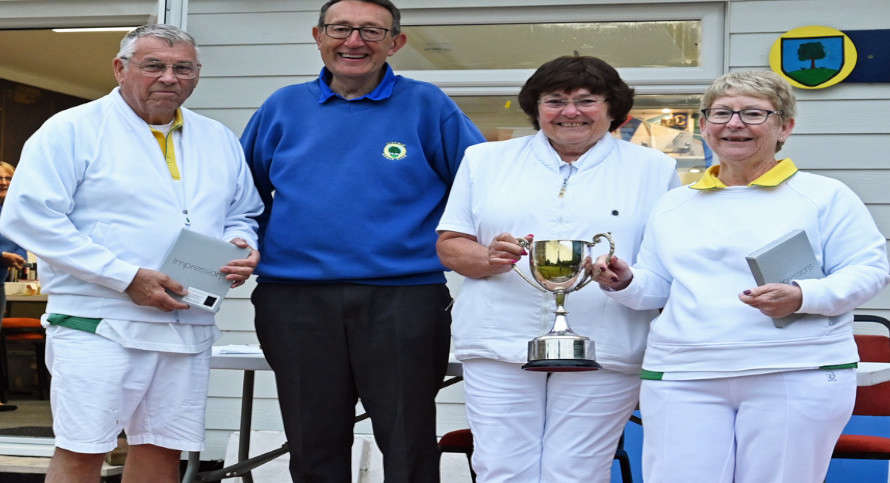 Uckfield Bowls Club held its popular Fred King Invitation Open Triples tournament last week. This is normally an annual event, but had been on hold since June 2019 because of Covid-19 restrictions.
The tournament, named in memory of the club's founder, attracted 16 teams from clubs around Sussex. With the teams divided into two groups of eight, a series of games took place throughout the day, with a final contested between the winners of the two groups.
The tournament winners were Tony Jarvis, his wife Julie, and Marjorie Breading, from St Francis Bowls Club. The runners up, from Newick Bowls Club, were Mark Broadway, his wife Barbara, and Mandy Moore.
Despite cloudy skies, the players enjoyed dry weather throughout the day, and also the now well-renowned hospitality from the hosts, which attracts players back to play the tournament year after year and is now even better thanks to the club's recently completed new clubhouse.
You can learn more about the club at www.uckfieldbowlsclub.org.
Pictured: 2022 Fred King Invitation Open winners receiving their trophy from Uckfield Bowls Club Chairman David Carr.