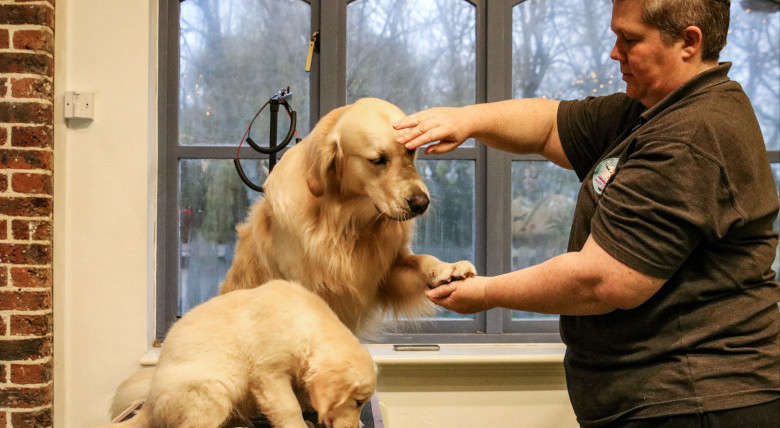 Donna Sherlock from Awash With Dogs with her dogs Not Alan and Probably Janet
DIY dog wash facility Awash with Dogs Ltd and groomers Beautiful Boofheads have both been nominated a as finalists in the Animal Star Awards.
Awash with Dogs have been nominated in the Best Animal Related Business category, while Beautiful Boofheads are finalists for Best Pet Groomer.
Both businesses operate from the same premises at Crockstead, near Halland and have been trading less than a year. Awash with dogs have recently been offering free sanctuary evenings for local pet owners when fireworks displays are planned.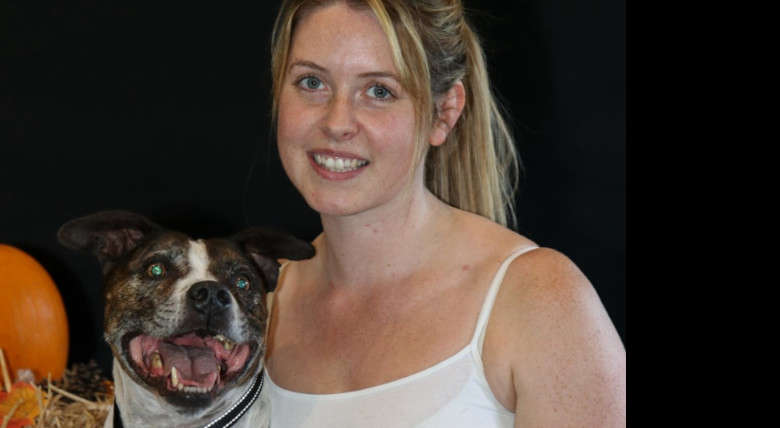 Katie Keefe from Beautiful Boofheads with her dog Spencer
The Animal Star Awards night takes place on Saturday 26 November.