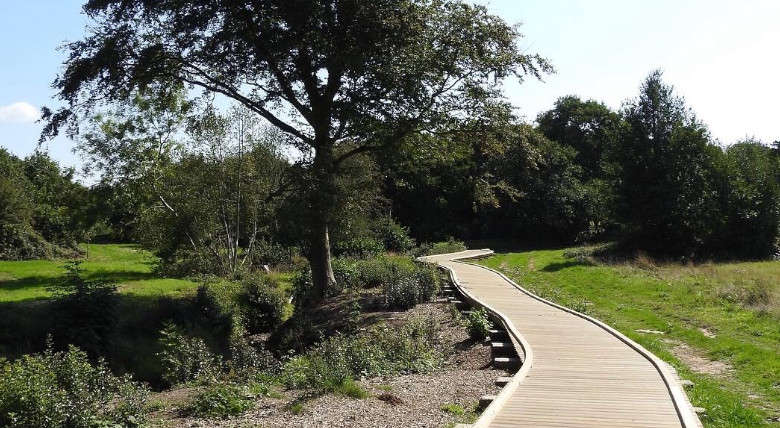 The park on the outskirts of Crowborough is a Sustainable Alternative Natural Green Space – knowns as a SANGS.
The management system, which has attracted new species of plants, birds and butterflies within the recreation area for local residents, has been praised by Kevin Crook, an assistant director at a London council who is highly regarded within the conservation and biodiversity sector and set up Crowborough Wildlife Group.
Mr Crook said that while England has lost approximately 98% of its flower-rich grassland, Walshes Park has some wonderful unimproved meadows, and they are left to bloom all year, with an annual cut in the autumn.
The park is owned and managed by Wealden District Council, with day to day maintenance carried out by a partner.