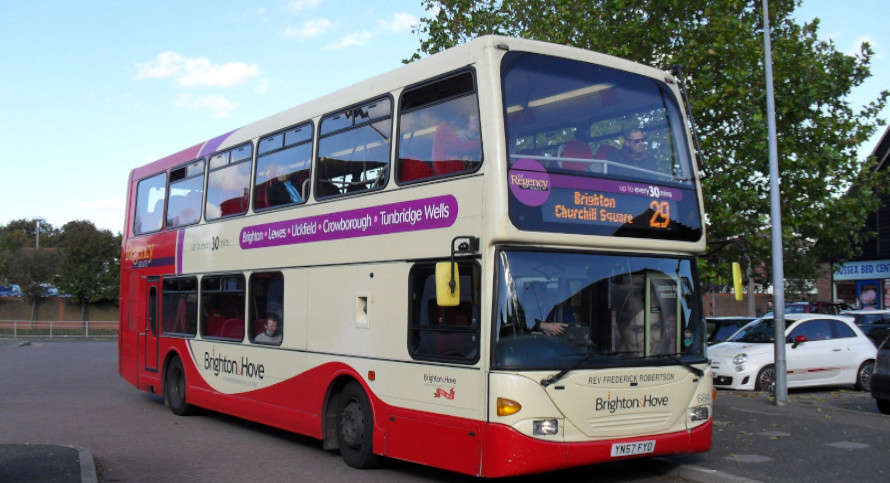 Millions of people in England have enjoyed cheaper bus travel this year thanks to the government's unprecedented actions to lower bus fares and protect services.
Yesterday (21 September 2023), new statistics from the Department of Transport (DfT) showed the overall price of bus fares in England outside London has dropped by 7.4% between June 2022 and June 2023, mainly due to the extension of the Get Around for £2 scheme.
The £2 fare cap has cut travel costs, particularly in rural areas, where buses are crucial for so many people to get around, with the average fare dropping by 10.8% in rural and non-metropolitan parts of England.
When adjusted for inflation, local bus fares in England, outside of London, for April to June 2023 were comparable to those seen in 2007.
Roads Minister Richard Holden said:

"Our 'Get Around for £2' scheme has slashed overall bus fares for millions across England, as we continue to help people save money on travel, boost transport connections and grow the economy.

"Whether you want to visit loved ones, head to work or attend a medical appointment, taking the bus continues to be a vital link for people to get around."
Starting in January 2023 and originally scheduled to end on 31 March 2023, the Get Around for £2 scheme has been extended until 31 October this year and will then run at £2.50 until the end of November 2024 thanks to £200 million in government investment.
The £2 bus fare cap comes alongside the recently announced £300 million to prevent cuts to bus routes and improve the quality of services into 2025. This takes total government spending to keep fares low and support buses to £3.5 billion since 2020.
DfT has also recently confirmed £129 million to roll out hundreds more zero emission buses, with the first £25 million prioritised specifically for rural communities. This brings total government investment in new zero-emission buses to almost £500 million.
In June 2023, the government announced a broad range of steps being taken to boost rural communities on housing, transport, digital connectivity and jobs.
The Unleashing rural opportunity plan outlines how government will deliver the Prime Minister's priority to grow the economy and create better-paid jobs and opportunities right across the country. Rural areas already contribute 15% to England's economy, which amounts to over £250 billion of our national GDP, but the programme seeks to unlock further growth.
This also builds on rural proofing work by the Department for Environment Food and Rural Affairs (DEFRA), whereby all government policy is examined to ensure it is delivering for rural communities.
Lord Benyon, Minister for Rural Affairs said:

"We are putting the needs of people and businesses in rural areas at the heart of policymaking. Bus services are a vital part of this, as a lifeline for communities and in supporting local businesses in our rural economy.

"By easing the cost of transport in some of our most remote areas, we can help bring people together and build on the wider work we are doing to help rural communities thrive."