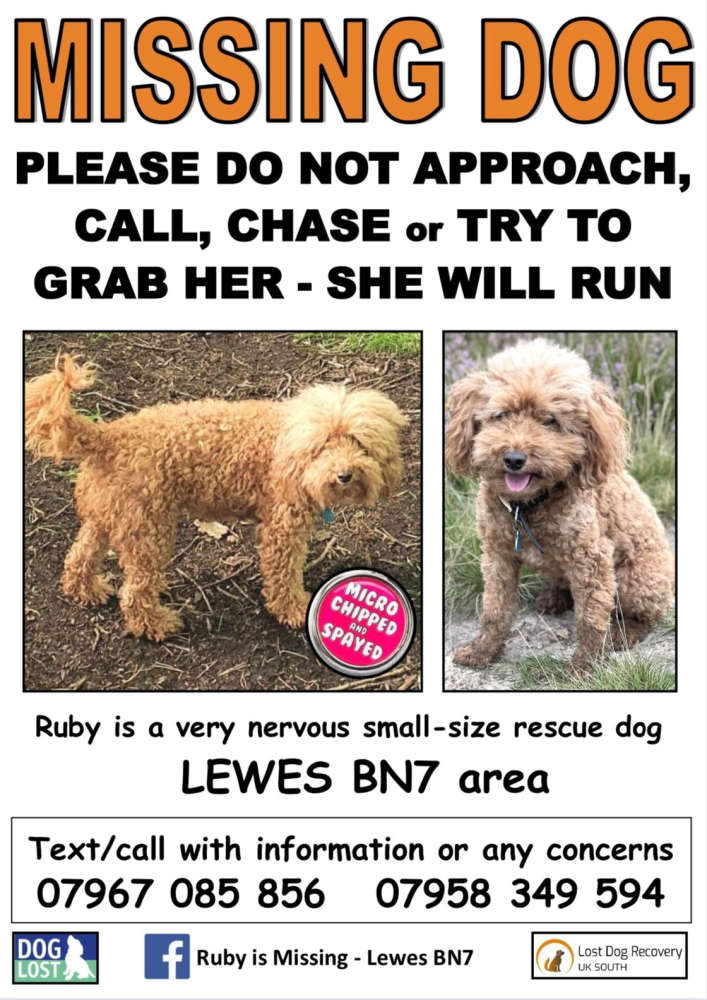 Ruby is an eight-year-old Cockapoo and was staying at Housedean Farm on Brighton Road, when she went to try to find one of her family and got lost.
She isn't from Lewes, so she doesn't know the area and she's lost and very scared.
She's a Fox Red Cockapoo and was wearing her collar and ID tag. Ruby is very nervous and her family have asked people not to approach her but to call either Zita, 07974 728 967 or her owner, Simon, 07967 085 856, and to let them know the location so they can try to approach her.
Her family are all distraught at the thought of Ruby out there on her own and are desperate to find her. Their five-year-old child has been particularly affected and the whole family has been out every day putting up posters and responding to any possible sightings.
If you were able to share the appeal it could help bring her home and rthey would be so grateful for any support.