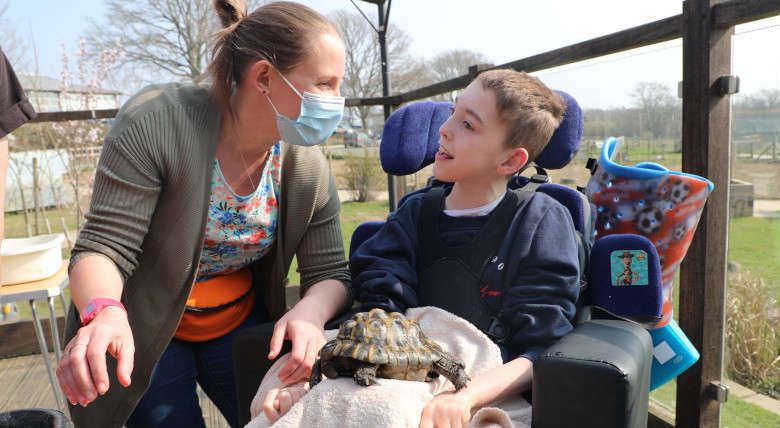 The charity is joining forces with the club to raise awareness of the work they do to support children and young people with complex disabilities.
Chailey Heritage staff, volunteers and pupils will be at the Dripping Pan on Sunday (5 February) when Lewes Ladies take on Birmingham City Ladies in the FA Women's Championship.
They will be holding a bucket collection at full time and banners will be displayed at the ground.
Will Folkes, Fundraising Manager, said: "Lewes Football Club is widely respected for being the first and only gender equal club in the world, our charity shares this ethos, and we are delighted to be working with them as a charity partner on Sunday.
"Chailey Heritage Foundation is committed to working with other organisations that play a big role in the local community, and this gives us a real opportunity to reach out to new people and tell them what we do.
"We have some amazing children and young people here at Chailey Heritage, and some will be enjoying the game this Sunday."