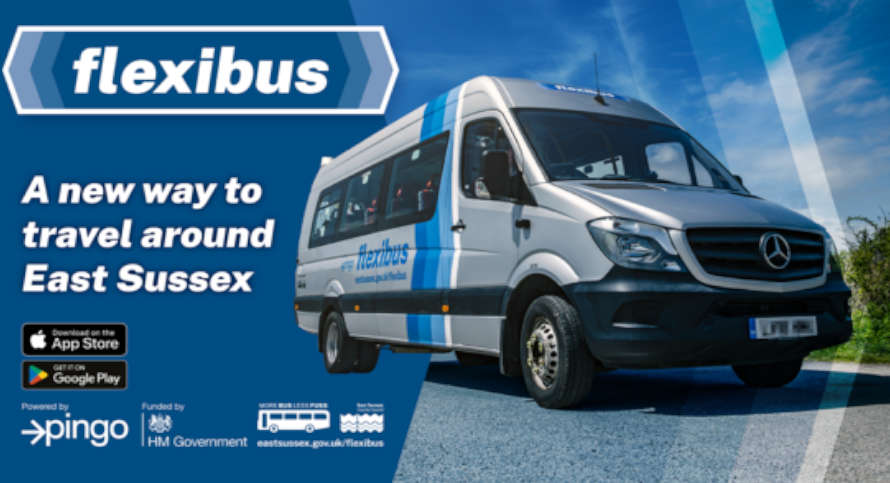 A new "on demand" Bus service has arrived
East Sussex County Council have recently launched FlexiBus.
The service is available in more rural areas of the county where traditional bus services don't quite reach, FlexiBus can take you to meet a friend, to the shops, your nearest town or to a medical appointment.
The cost of a FlexiBus ride is equivalent to a standard bus fare, capped at £2 for a single journey until the end of October or you can buy an adult day pass for £5. As FlexiBus is a ride share service you may pick up or drop of others on your way.
If you have questions or want to book a ride you can call 01273 078203 (6.30am to 7.30pm, Monday to Saturday). If you're happy using the app dowload RidePingo and start planning your journey!