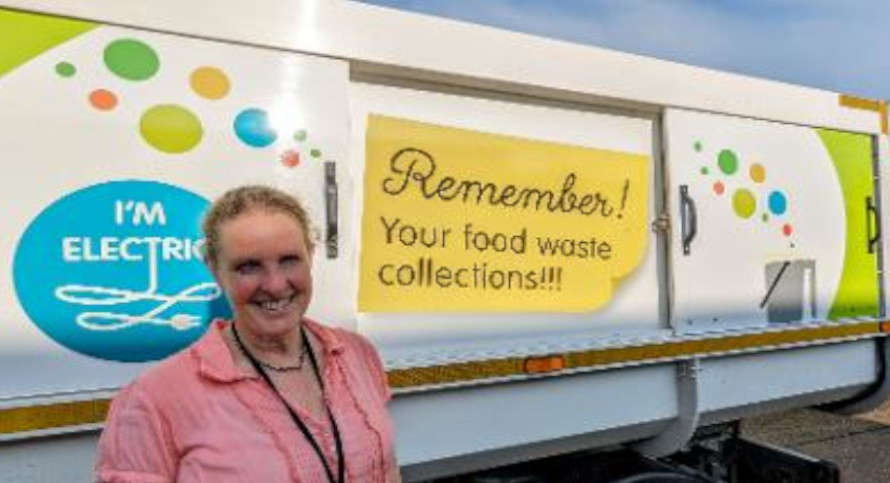 It's across all of Lewes district
New all-electric vehicles are being introduced to collect food waste across the whole of Lewes district.
The phased roll-out of the new food waste fleet over the autumn and winter follows successful pilots on selected routes during the summer.
Residents are asked to leave both their food waste bin and their refuse bin or bag in a clearly visible spot outside their property - kerbside wherever possible - by 6am on collection day. Both food waste and refuse should remain outside until they are emptied, keeping in mind collections may happen at different times.
Councillor Wendy Maples, Cabinet Member for Neighbourhood Wellbeing, said: "If you haven't already, sign up for free food waste collections - your household bin will smell less and you'll reduce the potential for seagulls and foxes getting into your kerbside rubbish.
"The shift to EV collection vehicles, as well as getting more residents on board with composting their food waste, will make a great contribution to our goal of being carbon net zero and fully climate resilient in Lewes district by 2030."
"One last thing: don't be tempted to chase down the refuse crew in your bathrobe and slippers because you think they've left the food waste! The crews are on different schedules, sometimes a few hours apart."
Parts of Saltdean, Peacehaven, Newhaven and Lewes will be under the next phase starting on October 9.
To see when your area will begin electric vehicle collections, visit www.lewes-eastbourne.gov.uk/foodwaste
To sign-up for free food waste collections, including all the kit to get started, also visit www.lewes-eastbourne.gov.uk/foodwaste