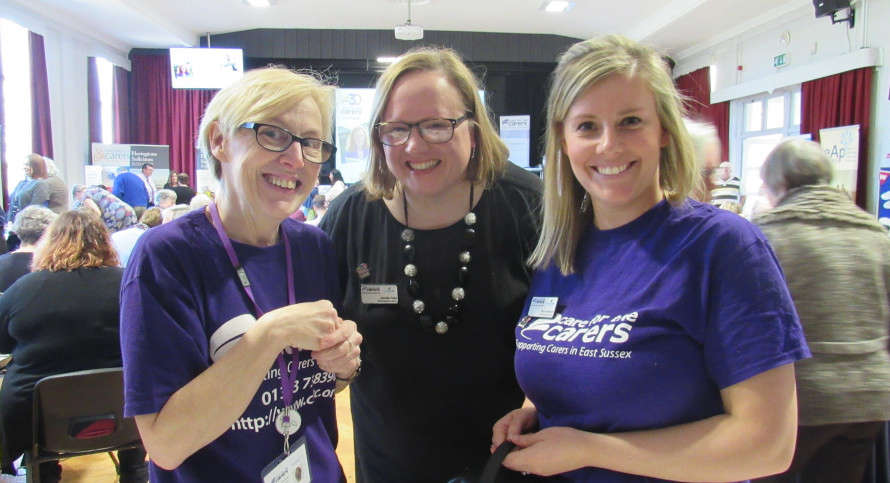 Carers from across East Sussex are being invited to share their views and experiences.
It's at this year's Care for the Carers' conference week, 'For Caring Out Loud!'
An in-person conference will take place on Monday 14th March from 10am to 3pm at Uckfield Civic Centre and will be followed by a series of online workshops throughout the week.
After two years of limited opportunities to organise events, this will be a much-awaited chance for carers living countywide to meet in person. Speakers include Emily Holzhausen, OBE, the Director of Policy and Public Affairs at Carers UK, one of the country's foremost experts on carers' issues.
Local carers will discuss what their key needs are coming out of pandemic, what has worked in the last 2 years and what impact it has had on their lives. Carers attending the 2020 conference said: "At last I feel someone is listening, understanding and speaks the same language. I don't feel quite so scared about the future now."
The organisers are taking extra precautions to make the in-person conference meeting a Covid-safe event, with limited numbers and extra ventilation as well as offering online workshops during the week.
CEO of Care for the Carers, Jennifer Twist, said, "This is one of our key events of the year and a chance for us to have a dedicated space to hear carers' voices. The conference findings will enable us to ensure carers' voices impact local health and social care services and share more widely what is important to carers in East Sussex. We really look forward to welcoming carers again."
The conference is completely free to attend, for details and registration please visit https://www.cftc.org.uk/make-a-difference/have-your-say/carers-conference/carers-voices-conference-2022/ or phone 01323 738390
If you are an unpaid carer, or know someone who is, and would like to know more about the support we provide, you can find out more on our website www.cftc.org.uk, emailing info@cftc.org.uk, or phoning 01323 738390.