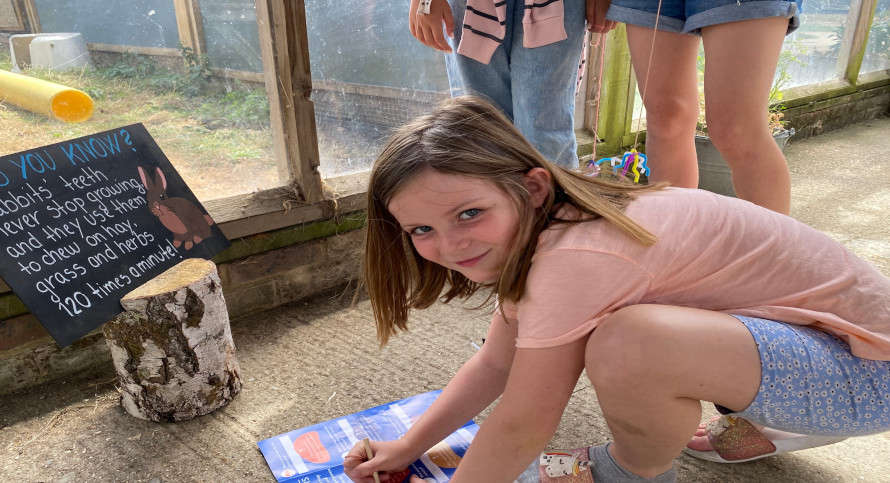 Book your tickets for a free Family Learning Day this half term! Explore Raystede's 43 acre site whilst following Oliver the rabbit's journey from rescue to
Each family will receive a trail sheet and they will need to follow Oliver's journey to reveal answers to an array of questions. Why did he need Raystede's help? How did they find his ideal home? Will he live happily ever after?
Dates to book are:
Tuesday 30 May
Wednesday 31 May
Thursday 1 June
10am - 4pm
www.raystede.org/visit-us/may-family-learning-days
There are also other activities to enjoy:
At 11am and 2.30pm each day, animal talks take place to find out more about Raystede's work and get to know some of their four-legged residents.

Enjoy some rabbit themed films in the Raystede yurt and design posters to help Raystede's small animals find forever homes!

There is also the opportunity to experience what life is like as a rabbit!
There is a special offer in the café for Family Learning Days! 10% off the bill including drinks, when spending £10 or more.