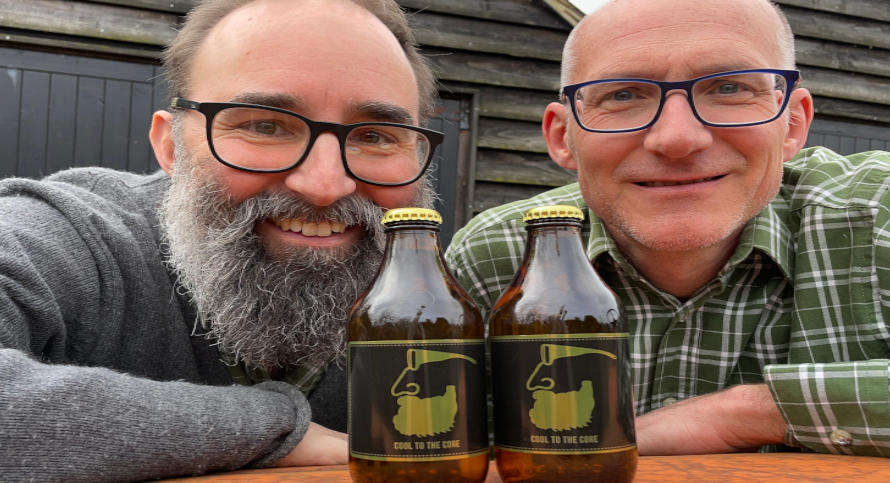 Framfield based cidery, Bignose & Beardy launches its annual 'Apple Appeal' (13th September to 23rd October) and announces the return of public picking days.
"It's going to be a bumper harvest" commented Steve Rabson Stark (Beardy).
"Last year's crop was decimated by high winds and a late frost just as the blossom came out. As a result many trees have responded with a larger crop this year. Although the dry summer will mean much of the fruit will be smaller than usual."
Bignose and Beardy have three family picking days planned on Sundays at the end of September (25th in High Hurstwood) and into October (2nd in North Chailey and 9th at Iden Green). Phil Day (Bignose) explains what they are about:
"We are inviting people back to the orchards for the first time in three years to help us pick apples that would otherwise go to waste. We'll put on a BBQ and set up a press to make fresh apple juice as well as providing tastings for the adults. They are great family days, full of conversation and fun in the great outdoors. We want to encourage people to get involved and feel part of their community as well as having a connection to the local harvest."
Full details and free registration for tickets is on the website www.bignoseand beardy.com.
Every year Bignose and Beardy also ask local gardeners with apple trees or orchards to donate any surplus fruit - dessert or cookers - apples or pears - in exchange for award-winning vintage cider.
Over the past three years, 30 tons of apples have been sourced this way, helping founders Steve Rabson Stark (Beardy) and Phil Day (Bignose) fulfil the small batch cidery's production of 7,000 litres per year.
If you have spare apples or pears that would otherwise go to waste you can take them to the cidery in Framfield. Apple sacks are available and everybody who donates receives a free bottle of Bignose & Beardy cider for every full sack in return.
For more information on how to get involved, please go to the Bignose & Beardy website - www.bignoseandbeardy.com. For images visit here.