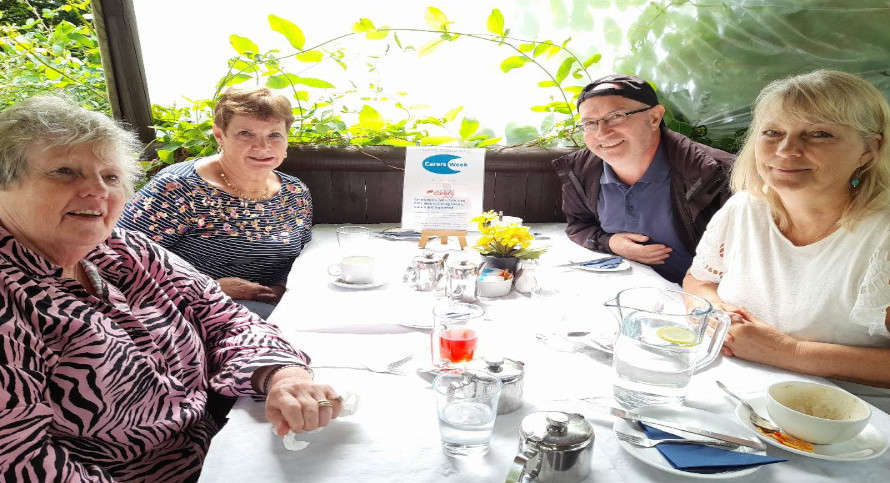 Do you look after someone who couldn't manage without your help?
Do you know someone who does? Caring for a relative, friend or neighbour, unpaid, is often referred to as being a carer. This Carers Week, local charity Care for the Carers is celebrating and supporting carers to have their voices heard and their needs recognised.
Carers Week is an annual national campaign to raise awareness of caring, highlight the challenges carers face and recognise the contribution they make to families and communities throughout the UK. The theme this year is 'Recognising and supporting carers in the community'. This year more events are being held locally than ever before, including a special "Carers' Voices" event.
Local carer, Sarah said, "It was years before I realised I was a carer. It just happened, because my son was born with Autistic Spectrum Disorder…. Because he was my son [.], I just felt that it was normal. I didn't know it was caring."
Care for the Carers CEO, Jennifer Twist, explains: "Caring can impact anyone, at any stage of their lives – but we often don't see ourselves as a carer, or know that there is support available. Carers Week is an ideal opportunity to share carers' experiences, and support them to have their voices heard. Carers make a huge difference to the lives of the people they support, and their help benefits our communities massively. But carers consistently report feeling overlooked and invisible, alongside juggling multiple responsibilities. By holding a big event during Carers Week, we want to shine a light on the amazing role carers have in our local community. We hope this campaign will reach as many people as possible – so that more carers know that there is support, available and no-one is left to care alone. "
On Saturday 10th June, Care for the Carers is hosting, 'Celebrating Unpaid Carers- Celebrating Diversity' at the Isabel Blackman Centre on Winding Street, Hastings. Carers from all communities across East Sussex are welcome to drop in and find out more about the support available, as well as enjoy some tasty food and have some time out. Head down there between 11am and 2pm. Other events and activities include a theatre trip afternoon tea, wellbeing walk for carers of people with severe mental illness and carers groups celebrating the week. They are also running a taster sports day for young carers, in Hastings, in partnership with Active Hastings.
You can find out more at www.cftc.org.uk/carersweek2023 , where you will also find some simple ways to show your support.
If you look after someone who couldn't manage without your support, and would like to know what help is available you can contact the charity on 01323 738390 or email info@cftc.org.uk