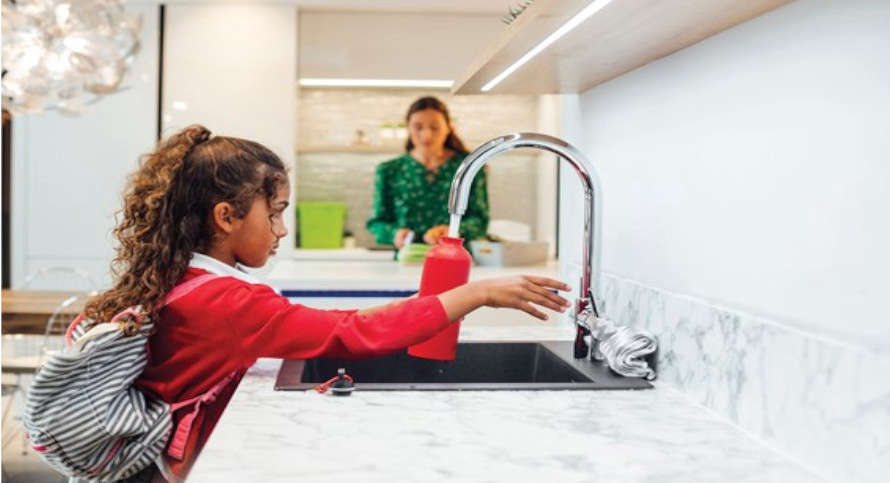 The company says that this business plan is the most important in its long history
With a proposal to invest in its infrastructure £1.9 billion over five years from 2025, South East Water has submitted to regulator Ofwat its most ambitious plan ever.
The company says that this business plan is the most important in its long history because, in the last few years, it recognises that its service has not been of the high standard expected of it.
Its operations and resilience have been under severe pressure since the pandemic and accelerated impact of climate change. Included is a significant investment into the network to improve customer service, reduce customer supply interruptions and strengthen network resilience.
David Hinton, Chief Executive Officer said: "The level of supply interruptions our customers have experienced has been too high. It has impacted on customer satisfaction and undermined the confidence that customers and stakeholders have in us to provide today's public water service.
"We are proposing an ambitious level of investment, over the next five years we propose to invest almost £1.9 billion into the network to deliver a reliable and high-quality service for our customers, while also ensuring that the environment thrives.
"This plan will be a vital step forward for us by developing new water sources such as a reservoir at Broad Oak, increasing cleaned drinking water storage capacity, implementing smart meters, using new technology to help reduce leaks and continuing our work with farmers to maintain excellent water quality.
"It will mean that we will need to raise significant new capital to fund this plan, which we have assessed in line with guidance from Ofwat.
"While increasing bills is never welcome, investment in our water system is essential to ensure the security of our water supply in the future. Using the Ofwat investment methodology, we believe that delivery of this plan will see bills rise on average from £19.33 a month in 2025 to £23.12 a month by 2030. The funds raised are guaranteed only to fund improvements in our water systems and if these improvements aren't delivered, bills will automatically be reduced."
In this proposal, bearing this in mind, the company has significantly increased the support available for its vulnerable customers by developing a six-point plan of support including a new social tariff and additional help aimed at supporting those in water poverty by 2030. It will also expand its partnerships to reach as many eligible people as possible.
Customers are living in challenging financial times as well. We lead the water industry in our approach to affordability and vulnerability, having achieved a BSI Kitemark and industry awards. We work with many local authorities to auto-enrol customers onto our social tariff through groundbreaking data sharing partnerships.
Through engaging with customers and stakeholders we are proposing an even more ambitious plan to support those customers that need financial help with their water bills. This will include nearly doubling the number of customers on our social tariff by 47,000 to a total of 104,000 customers, whilst also increasing the qualifying threshold by 17 per cent.
David added: "This plan recognises where we need to improve and crucially how we do that in a timely, efficient, and affordable manner. The need for improved resilience is universally supported.
"In the creation of this plan we have engaged with more customers and stakeholders than ever before, consulting with independent experts to assure our approach."
To read the plan and provide further feedback go to southeastwater.co.uk/businessplan