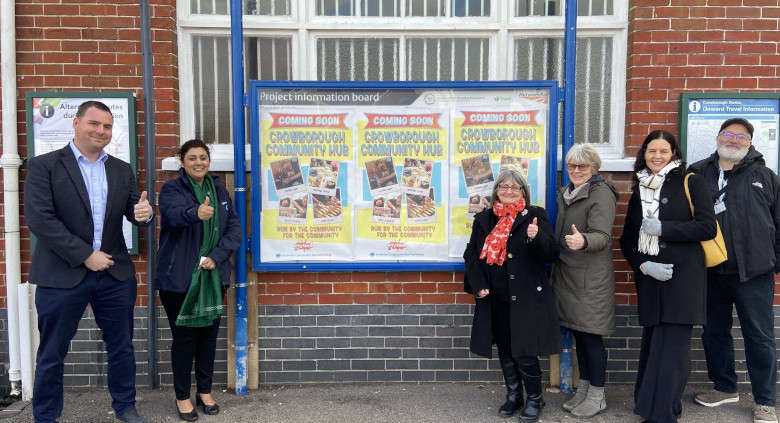 New not-for-profit group Artytime is hoping to take over an unused part of Crowborough railway station.
Artytime is run by volunteers and plans to deliver projects bringing arts and crafts to all ages and abilities. The plan is that the site at Crowborough station will become a multi-use community hub for residents of Jarvis Brook and Alderbrook.
Along with founder Bev Pashley, Wealden MP Nus Ghani was also joined by representatives from Wealden District Council to see the project in its current state and hear all the exciting plans for the renovation. It is hoped that the space will become the heart of the local community and will provide facilities and services for residents of the Jarvis Brook area, including art and craft workshops, Men in Sheds sessions, repair café, cookery classes and much more.
Nus said, "Loneliness and isolation are major problems for many people and volunteer-run groups like Artytime are doing a superb job in bringing people together over a shared interest. Community hubs are valuable spaces for communities across Wealden and it would be fantastic to have this great facility at Crowborough train station available for residents of the Jarvis Brook area. I fully support the project and I look forward to watching it progress over the coming months."