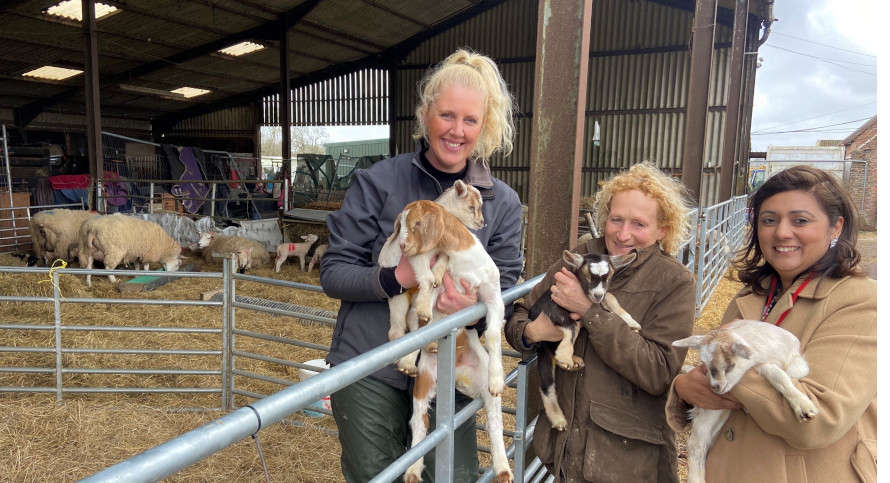 Today is Back Farming Day
Nusrat Ghani, MP for Wealden, is supporting Wealden farmers and growers, and celebrating British food and farming on Back British Farming Day.
Today (13th September), is the annual Back British Farming Day, hosted by the National Farmers' Union (NFU) to recognise the crucial role British farmers play in producing food for the nation and caring for the countryside. The UK food and farming industry is worth more than £127 billion to the national economy and employs over 4 million people.
Almost three quarters of land in Wealden is farmed, directly employing over 2,300 people, and contributing to the £1.25 billion generated by farmers across the South East annually. Wealden countryside is home to many exceptional family farms that play a key role in producing some of the best British products enjoyed in the UK as well as overseas.
Nusrat continues working closely with the NFU representatives and members in Wealden and previously hosted local visits in Hartfield, Arlington, Hailsham and most recently Fletching, to showcase the fantastic work of farmers across the constituency.
Nusrat Ghani said: "I will always champion our fantastic farmers who work hard all year round to keep the nation fed and supplied with quality, sustainably sourced local produce. Farms are the lifeblood of Wealden's economy, and our farmers are doing a tremendous work in managing local environment and helping our communities to better understand agriculture as well as where our food comes from and about the security of our food chain. I'm proud that we have a thriving rural economy in Wealden, and I continue working closely with the NFU to support local farmers and their work."