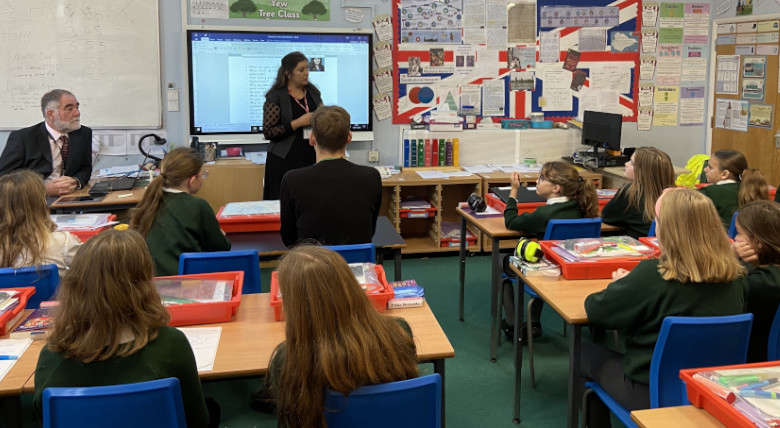 Wealden MP Nus Ghani visited the Year 6 class to talk about her role at Westminster.
The class has been studying the topic "Who Rules?", which covers subjects including democratic processes, Parliament and Government.
The pupils quizzed Nus on her duties as Member of Parliament for Wealden, her responsibilities as Minister of State at the Department of Business, Energy and Industrial Strategy, her journey to Westminster and on the process of passing Bills through the Commons and the Lords.
Nus said: "It was a pleasure to visit Buxted Primary school and speak to the fantastic Year 6 pupils about my role and responsibilities as Wealden MP. I regularly visit Wealden schools and it is always inspiring to see how engaged and passionate our young Wealden residents are about making a positive difference in the world. I would like to thank Year 6 teacher Mr Bryce for preparing our young generation so well for the future and I look forward to visiting Buxted Primary School again soon."