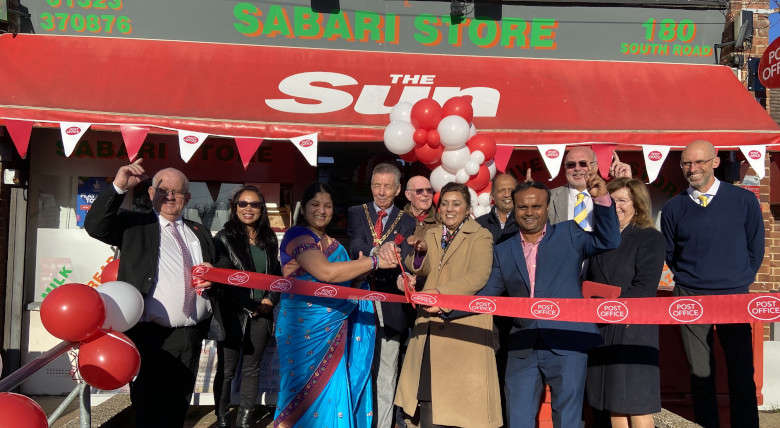 Wealden MP Nus Ghani cut the ribbon at the new Post Office alongside proprietors Bala Sitisabesan & Suganya Bala with Hailsham Mayor and councillor Paul Holbrook
A brand new Post Office has opened on South Road in Hailsham.
The Post Office network is currently undergoing a modernisation and investment programme in areas where there is a clear need for a branch Bala Sitisabesan and his wife, Suganya Bala, who run their convenience shop Sabari Store in the town, successfully applied to open a brand-new Post Office.
The Post Office is open every day with 60 hours services available to residents each week.
Wealden MP Nus Ghani, who officially opened the service on Friday 18 November alongside Hailsham Mayor Paul Holbrook, said: "Post Office services are key in rural constituencies such as Wealden. Many people rely on their local branch in order to access essential services and I continue working with communities across Wealden to keep our Post Office branches open and thriving. I am pleased that this conveniently located brand-new Post Office is now open and available to Hailsham residents, and I wish Suganya and Bala best of luck with their new venture."