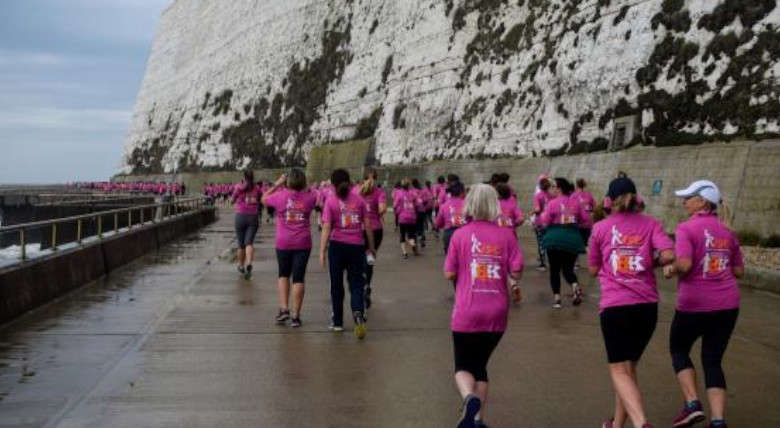 The RISE 8K isn't just a run
It's a thrilling journey on a flat and fabulous route. Whether you're a runner, roller, or walker, this event is tailor-made for anyone ready to rally behind RISE's incredible mission.
Hear it from the heart of RISE, "This iconic annual event is our lifeline. With growing demand and significant limitations on our funding, we've had to close waiting lists for some crucial services. The steps you'll take at Saltdean on the 8th of October will make a world of difference to women, children, and LGBTQ+ individuals in need."
1 in 4 women face domestic abuse in their lifetime. In 22/23, RISE supported a staggering 1357 people, including 1156 adults and 201 children and young people – that's 40% more than the previous year.
Running the RISE service for just one day costs £4000. We're asking each runner to pledge a minimum of £50, and when you add that up, it's a whopping £25,000 – money that we desperately need to continue our vital work.
Every entry and every penny raised through fundraising matters. It's the lifeblood that fuels our mission.
But wait, there's more! When you sign up, you enter the thrilling lottery of winning fantastic prizes generously donated by local businesses. Imagine all-day passes to the historic Brighton Palace Pier, vouchers for Jog Shop, Cryobright, and Ruby Moon, plus beach bike and racing car simulator experiences. The excitement is building!
Up to 500 runners will take over the Undercliff between the majestic white cliffs from Saltdean to Brighton. And together, we'll exceed our target of £25,000, supporting crucial crisis support and emotional care provided by RISE. This support helps women and families in our local communities throughout Brighton, Hove, and the surrounding areas rebuild their lives.
Don't miss out on this electrifying opportunity to make a difference! Secure your spot now before it's too late!