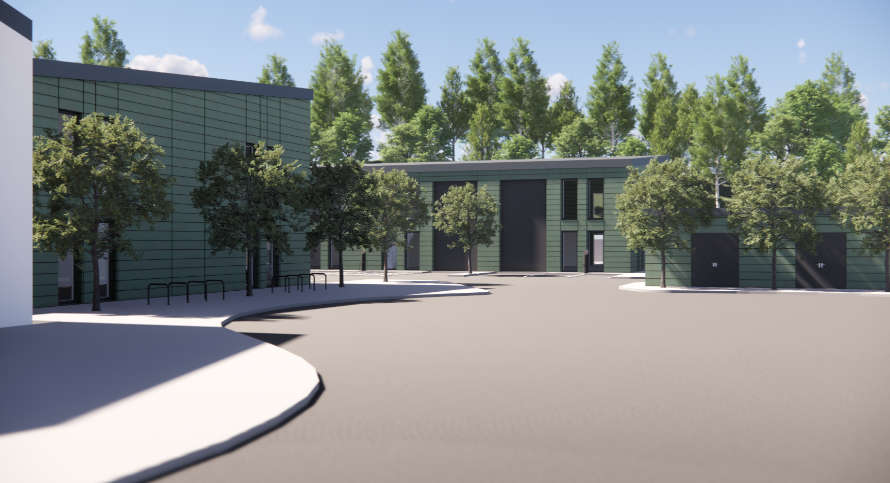 An outline planning application has been submitted this week for a new small business park within Wealden.
Wealden District Council has submitted the application for a 1.8 acre site in Farningham Road, Crowborough.
Up to 100 jobs look set to be created as the project, which could see general industrial, storage and distribution, light industrial and office units, progresses.
The current project programme indicates a construction start date in late 2023 and completion due by summer 2024.
Last year Wealden councillors agreed to retain the land as opposed to selling it off and instead deliver units with a total floor space of around 12,900 square feet.
Both the council and Crowborough Chamber of Commerce believe the proposed business park could meet the demand for employment land, which is lacking in the Crowborough area, and attract new businesses.
It is anticipated that the development of the units could result in the creation of up to 100 jobs with dozens more being employed during the development period.
Councillor Philip Lunn, Wealden District Council's portfolio holder for Commercial, Economic Development and Leisure, said, "I am delighted we have now submitted a planning application for Farningham Road, which we believe will go some way in helping alleviate the shortage of smaller units in the Crowborough area.
"The project will provide a valuable opportunity to contribute to the local economy and create employment opportunities, strategically the development will enable the council to retain a direct financial interest which could generate an annual income stream and full payback of the investment in the years to come.
"With the planning application submitted, we hope to be in a position to deliver some of the most environmentally friendly business premises within Wealden."