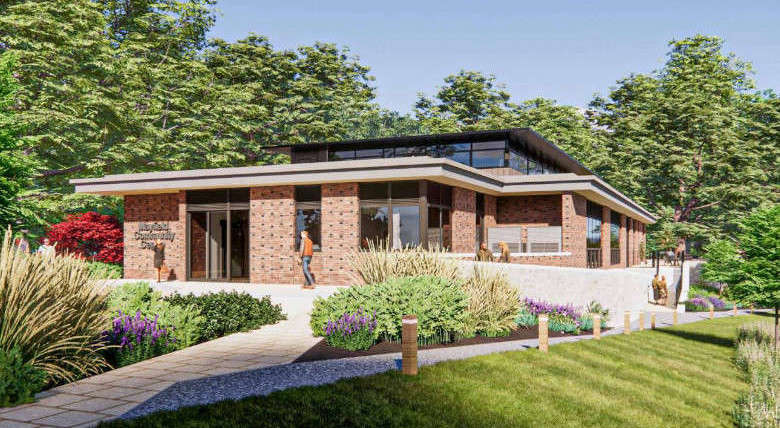 An artists impression of the new Community Hub & Health Centre in Mayfield
Wealden District Council's Planning Committee North unanimously approved the application.
The new centre will use the existing site on top of Court Meadow, on parish council owned land.
Plans include a versatile new hall, office space and meeting rooms. There are also plans for a community hub area for informal meetings and socialising along with medical premises which will offer services not currently available such as maternity and antenatal care.
Car parking spaces at the site will increase by 50% including the introduction of electric charging spaces.
Councillor Bob Standley, who has been on the project board since its inception, said, "I am delighted that the Mayfield Hall and Medical Centre was approved by Planning Committee North. This project will deliver benefits to the residents of Mayfield and Five Ashes and be a significant improvement of infrastructure for the community."
Deveda Redman, chairman of Mayfield & Five Ashes Parish Council, said, "The parish council is delighted the application was passed unanimously by Wealden's members. It marks an important milestone and we look forward to continuing to work with Wealden District Council to see the much needed centre come to fruition."
Amy Galea, chief primary care officer for NHS Sussex, said, "This is a fantastic step forward towards an improved quality of GP and healthcare services for the residents in Mayfield and Five Ashes."