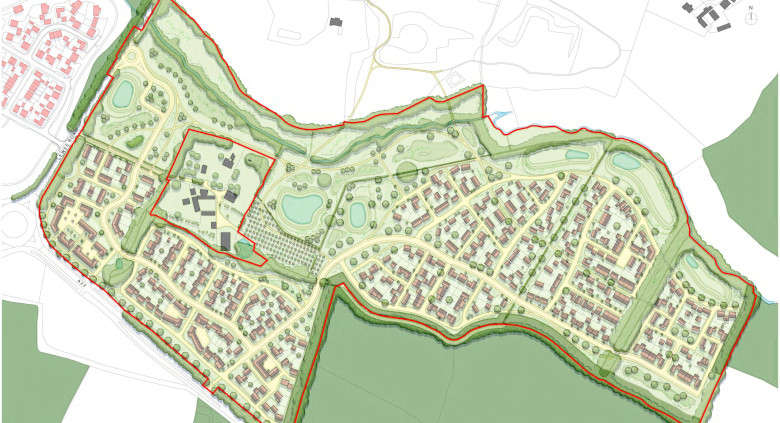 The proposed site plan at the development
Proposals from Castlefort Homes for the development includes 400 new homes.
Along with the new homes, of which 140 are set to be affordable housing, the planned development on the southern edge of Uckfield also includes new play areas, open green space, walking routes to the Millennium Green and financial contributions towards local recreation facilities.
The proposal is expected to retain areas of ecological value and promote walking and cycling with a network of routes, including connections to the 29 Brighton to Tunbridge Wells bus route.
A spokesman for Castlefort Homes said: "There is a demonstrable need in Uckfield and Wealden for more homes. Wealden District is already falling behind in housing land supply, meaning that local young people wanting to own property are having to go elsewhere."
You can find full details on the proposal and share your views with the developer on their website.