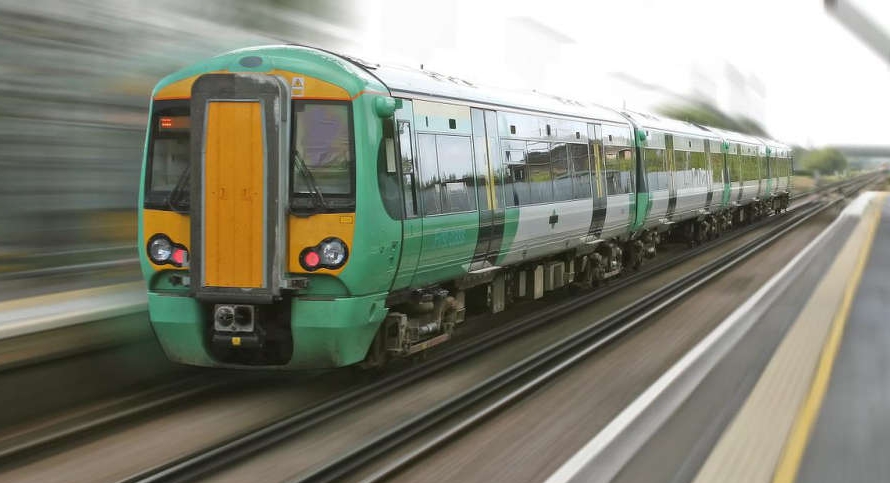 The decision follows a number of incidents on the UK rail and Tube network
GTR operaor of Southern said incidents have been where lithium-ion batteries have been associated with severe overheating, causing fires, explosions and toxic gas to be released. [The dangers of fire on board rail services are highlighted here, in this BBC report https://www.bbc.co.uk/news/uk-england-london-59579626]
This is because many e-scooters, e-unicycles, e-skateboards and hoverboards are cheaply made and unregulated, posing a higher risk to passengers and staff on trains or stations.
Under advice from rail industry bodies and the London Fire Brigade, GTR's safety team has carried out a review of the risks.
Southeastern and South Western Railway will also be banning e-scooters from the same day.
Jenny Saunders, GTR's Customer Services Director, said: "In line with most other UK train operating companies and Rail Delivery Group advice, from 1 June we will not allow e-scooters or similar devices on trains or stations. Too many e-scooters have poor-quality lithium batteries that do not comply with European standards and make them a serious safety hazard, with the risk of explosion, fire and release of poisonous gas."
Passengers who arrive at a GTR station with an e-scooter, e-unicycle, e-skateboard or hoverboard will be asked to return without the device and directed to an alternative train. These devices may not be stored at GTR stations and will not be accepted as lost property.
However, e-bikes and mobility scooters are still allowed on-board GTR's trains, as they meet a minimum legal standard, but cannot be charged on trains or at stations.
GTR is giving advance notice of its ban through its websites, announcements at stations and on trains, as well as posters at stations. The train company will also email its customers about the ban before it is introduced.