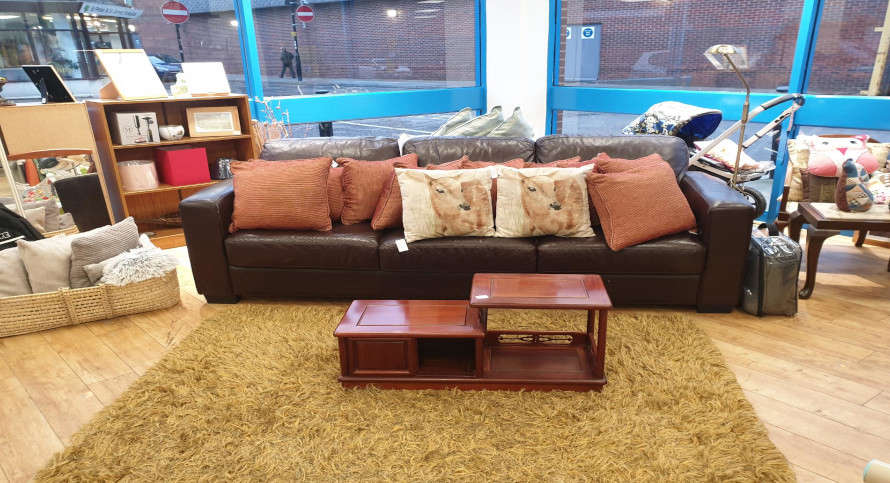 Raystede Centre for Animal Welfare's charity shop in Lewes town centre celebrates a whole year of being open on Tuesday 8 November!
! Shoppers and supporters are warmly invited to join the celebrations and enjoy some bubbles and cake between 11am and 1pm. Canine customers are also very welcome with free vegan dog treats on offer on the day!
The Mayor of Lewes, Cllr Shirley-Anne Sains, will join other VIP guests and Raystede staff and volunteers to recognise the occasion and the tremendous success of the Lewes shop.
Since opening, the shop has welcomed 41,000 shoppers and raised a profit of £125,000. All the profits raised help to fund the charity's mission of caring for and rehoming rescue animals. This profit is enough to pay for three weeks of ALL Raystede's animal care and education services.
The Lewes shop is run by a small number of employees and a large band of wonderful volunteers who have been invaluable in making the shop such a success. The Raystede shop team have been made very welcome by the people of Lewes and have been thrilled to meet so many of the local community. People have been exceptionally generous donating lots of different items - the very first item sold was a Harrods sofa which grabbed the attention of a number of customers and sold in record time!
The shop stocks clothes and accessories, furniture, toys, books, CDs, DVDs, bric-a-brac and lots more. It is dog-friendly, with a wide range of pet goods, including cosy dog and cat beds, collars and leads plus treats and toys. There are plenty of wonderful Christmas gifts to choose from too, as well as Raystede Christmas cards. Located at 3 Eastgate Wharf (behind Waitrose), the Lewes shop is open 7 days a week, Monday to Saturday, 9am to 5pm, Sunday, 10am to 4pm.