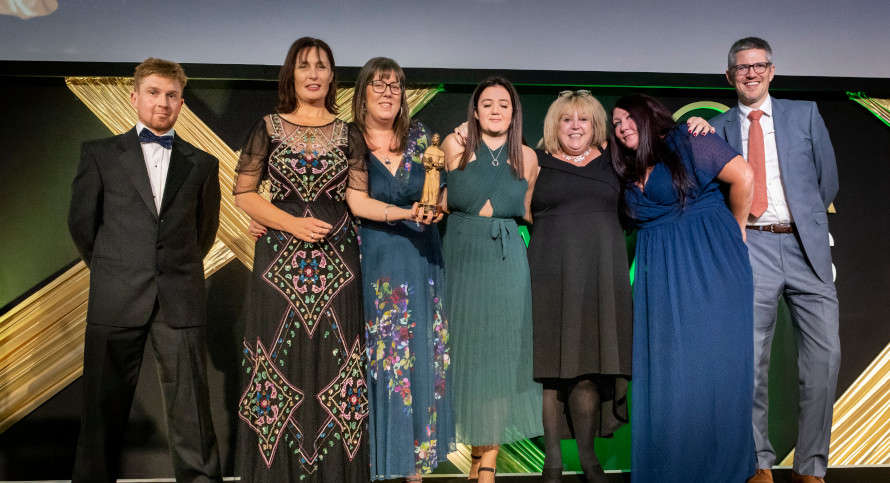 Team4 Solutions, a bookkeeping firm based in Uckfield has won Large Practice of the Year
It was in the Institute of Certified Bookkeepers' (ICB) prestigious LUCA Awards, which recognises excellence in the bookkeeping profession.
The firm, now consisting a team of 20, was established by Claire Allen C.FICB in 2011. Claire's route to running a successful practice started when she was a single mother of a young child and was looking for a career that fitted around her family responsibilities. She undertook bookkeeping courses, and like many bookkeepers, started off as a sole trader, later finding her workload rising rapidly.
Ambitious and business savvy, Claire decided to set up her own firm, Team4 in 2011. With a client base boasting businesses with turnovers of up to £10 million, Team4's approach is to offer a broad range of services, including traditional bookkeeping, management accounts, payroll and much, much more.
With an extremely diverse skillset, Team4's team offers bespoke bookkeeping and accounting support to businesses across East and West Sussex in a huge array of sectors. One of Team4's clients has said
"I literally don't know how I would cope if I didn't have their advice and experience on the other end of the phone whenever I need it."
Team4's win at the LUCA Awards was down to the business's phenomenal growth over the last year. Claire has worked alongside her staff team to initiate a staff strategy aimed at enhancing productivity and providing top customer service. Amongst the measures Team4 has employed are migrating clients onto accounting software to increase the accuracy of their accounts and expanding the existing staff's skillsets by having them undertake ICB bookkeeping courses. The team has also grown by 40% over the last year alone.
Claire Allen C.FICB has said: "Helping my team to become the best finance professionals they possibly can has been my focus during the past year. It gives me enormous pleasure to see each member of the team develop and grow in their career."
The results of Team4's work are plain to see, with a 23% increase in turnover in the last year alone, and a five-star Google rating for customer service. Claire, who has been personally recognised for her contribution to bookkeeping by being elected as Vice President of ICB, is not content to rest on Team4's laurels and has ambitious plan to grow her team further over the next year.
ICB Director of Communications, Ami Copeland has said of Team4's win:
"Bookkeepers wanting to grow their business can look to Team4 to see what's possible. With its focus on upskilling and the fantastic use of tech to better serve clients, Team4 really stood out in the very competitive Large Practice category. We are hugely proud of their work supporting businesses in Sussex and their win is richly deserved."