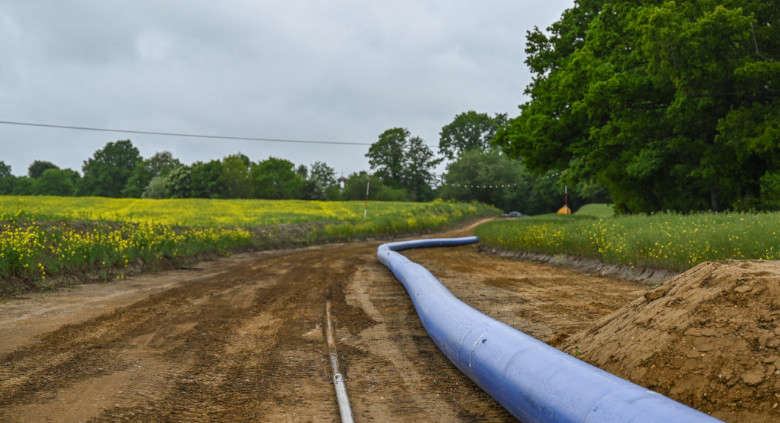 A burst-prone water main in Uckfield is set to be replaced.
South East Water are investing £216,000 to install a new 700 metre long pipeline, to improve the town's drinking water supply.
Work is due to begin on Monday 4 July, and will take around 11 weeks to complete. To minimise disruption, the majority of the project will take place in private land with minimal impact the surrounding area. However, the new pipe will need to cross Spurlings Lane and connect to the existing main in Sandy Lane.
As a safety precaution for pedestrians, motorists and South East Water's workforce, these roads will be closed when this takes place.
Jeremy Dufour, Project Manager for South East Water, said: "The existing main has suffered four bursts in five years, resulting in disruptive repairs, low pressure or no water for residents. This is unacceptable to us and so replacing the main with a new pipe will ensure residents and businesses in Uckfield continue to receive top quality drinking water.
"Road closures are always a last resort but this is vital to ensure the safety of our team and the public while we install the new pipe. Our team will work as quickly and safely as they can to complete the project as soon as possible.
"I would like to thank the local community in advance for their patience and understanding while we carry out this essential work."
Full details on this project can be found on South East Water's Website