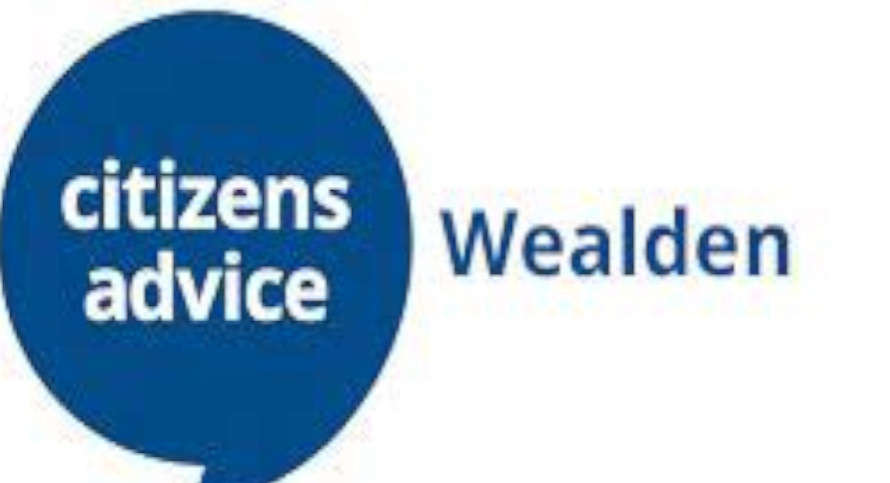 Wealden Citizens Advice has received £43,400 from Wealden District Council to help alleviate cost of living pressures.
The charity already receives £165,000 per year from Wealden District Council as part of the Service Level Agreement, which is used to provide support to residents with money, housing, debt or employment problems. The service level agreement runs over the course of 2022-2025.
Between April 2022 – March 2023, Wealden Citizens Advice supported 3,544 clients with a total of 16,635 issues. There were 1,750 clients with 5,191 issues relating to benefits and tax credits and 634 clients with 2,544 debt related issues.
The overall service supported and assisted their clients in achieving an income gain of £1,085,319, along with assisting clients with £736,173 of debts written off and a total of £166,440 in reimbursements.
Due to the significant increased number of debt related issues, the council has agreed to give an additional contribution of £43,400 within the 2023-2024 financial year. This extra funding will help Wealden Citizens Advice obtain additional resource to ease pressure within the organisation and to support cost of living.
Councillor Kelvin Williams, Alliance for Wealden (Liberal Democrat), and lead councillor for Public Health and Asset Management, said, "The £165,000 that we give Wealden Citizen's Advice through the Service Level Agreement, has so far provided valuable support to ensure services continue to help residents in Wealden who are during this national cost of living crisis facing ever increasing financial hardship'.
Councillor Rachel Millward, Alliance for Wealden (Green Party), and lead councillor for Housing & Benefits and deputy leader of the council, said, "The additional funding that has been given to Wealden Citizens Advice will enable the essential service to continue the hard work within communities at the greatest need. The funding will help provide more support for residents with complex debt cases. WDC is committed to doing what it can to find ways to help through the cost-of-living crisis."
The Service Level Agreements were awarded by the council's Economic Development and Wellbeing Team to organisations to deliver services on behalf of the council over the course of 2022-2025.
For more information on local Wealden Citizens Advice services please go to: http://www.wealdencitizensadvice.org.uk/or call on 0808 278 7811.
To find out more information about the Wealden's Service Level Agreements, visit https://www.wealden.gov.uk/community-and-safety/information-on-grant-funding/community-grants-awarded-in-this-financial-year/