Ryan Millns' Biggest Breakfast Show Ever!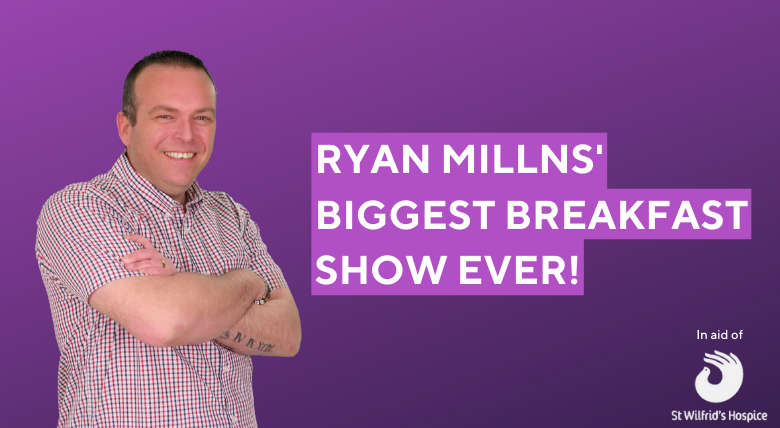 ---
It's nearly time for Ryan to take to the airwaves for 28 hours straight
Starting as usual at 6am on Thursday 8 June, he'll stay on air until 10am the following day for a total of 28 hours non-stop.
Ryan will be joined throughout the day (and night) by different presenters and also guests from St Wilfrid's Hospice, The Hurstwood Pub who are holding a quiz night in support, The Deputy Mayor of Uckfield, Wealden's MP, a nutritionist and more!
Since 2017, Ryan has suffered from a very rare auto immune disease which led to a major stroke in 2019. The show will be raising money for St Wilfrid's Hospice in Eastbourne who are providing care and guidance during his treatment and Ryan feels now is the time to give something back to this wonderful organisation.